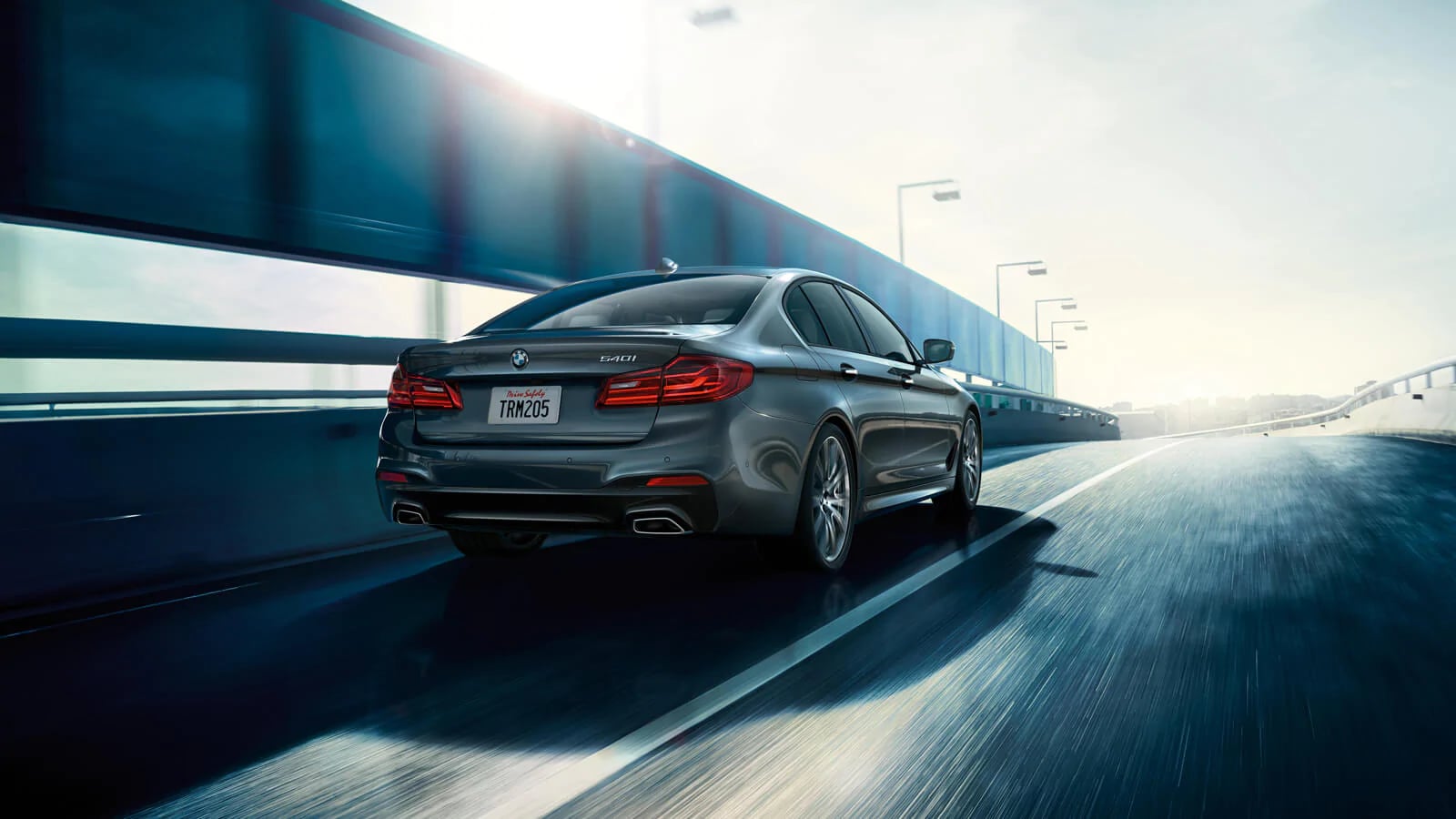 BMW has always been a brand that is known for going above and beyond the expectations of the average vehicle and its 5 Series models are no different. With its exceptional amount of innovative features, the 5 Series is able to deliver a drive that is unlike anything you have ever experienced before.
Stable Steering In Any Scenario
Whether you do most of your driving down city streets or on open highways, you need your vehicle to be able to accurately respond to your input controls when going around corners. That is why the 5 Series offers the available Integral Active Steering feature, which is able to maximize the stability of your vehicle steering. By actively engaging the rear wheels around turns, the vehicle is able to provide better handling both on highways and at slower speeds.
No Space Is Too Tight
There is nothing more frustrating than finding the perfect parking spot only to realize that it is too tight to be able to park in and then safely exit the vehicle. Luckily, the 5 Series offers the available Remote Control Parking system, which allows this to no longer be a problem.
As soon as you are ready to park the vehicle, simply line it up with the center of the parking space and exit the vehicle. By using the BMW Display Key, you can then automatically guide the vehicle into the parking space. The vehicle will stop once its sensors indicate that it is fully in the space, at which point you are safe to lock up your vehicle and walk away.
Thanks to its ability to automatically fold in the mirrors and then unfold them and automatically back out of the parking spot once you are ready to leave, you never have to worry about accidentally damaging your doors when trying to park in a tight spot.
Get all of the driving features that you have always wanted by purchasing the BMW 5 Series today.
Hours
Monday

9:00 AM-6:00 PM

Tuesday

9:00 AM-6:00 PM

Wednesday

9:00 AM-6:00 PM

Thursday

9:00 AM-6:00 PM

Friday

9:00 AM-6:00 PM

Saturday

10:00 AM-5:00 PM

Sunday

10:00 AM-5:00 PM