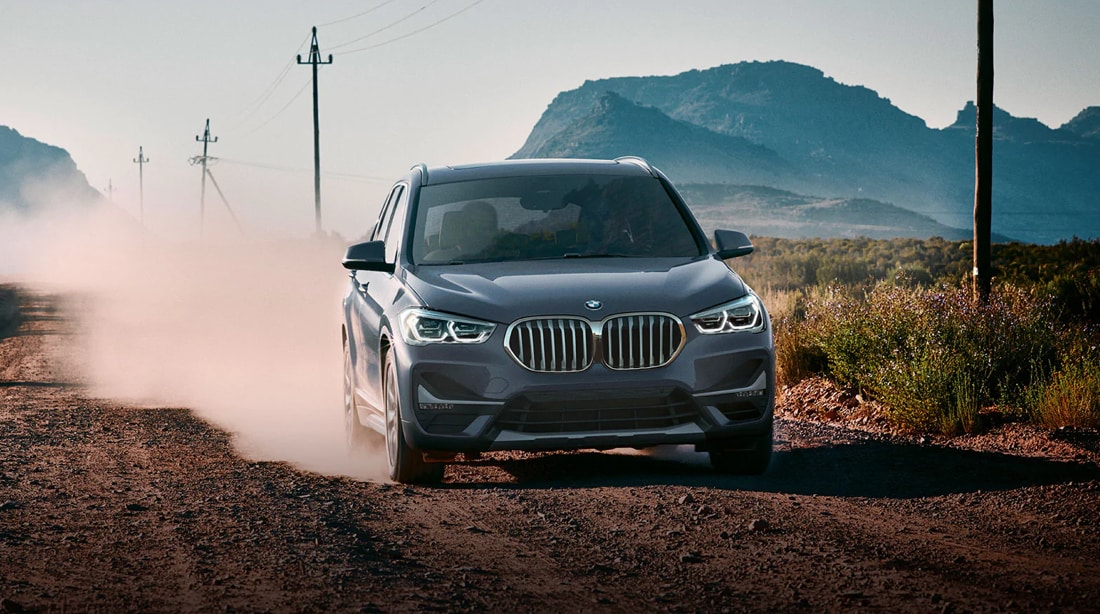 Elevate Your Drive With BMW X1
There are many drivers out there who simply view their vehicles as a way to get from one place to another. However, when you are in the BMW X1, driving becomes something so much more. This is because of its vast amount of superior features that come together to create an experience that every is sure to love.
Keep Your Eyes Straight Ahead
In order to stay safe while driving, you need to be able to keep your attention on the road at all times. The X1 helps to make this a reality through its available Head-Up Display> This helpful feature is able to project your vehicle's navigation, current speed, audio information, and even more all on the windshield within your line of sight. Therefore, there is no reason for you t ever again have to take your eyes off of the road in order to see which street you have to turn on or what speed you are traveling.
Premium Precision Handling
A vehicle should not only look good but feel good as well. That is why the X1 is created using an intelligent chassis to help deliver the smoothest and most balanced ride ever. Not only does the vehicle have near-perfect 50/50 weight distribution, but it all comes equipped with Dynamic Traction Control and Dynamic Stability Control. So no matter how sharp those corners are, your vehicle is more than capable of handling it.
Room For All
The X1 goes out its way to not only be able to fit the entire family in the vehicle at one time but to also make them as comfortable as possible. It does so by using its available sliding rear seats and spacious headroom, which combines to allow up to five people to be seated at once. Therefor, the rear passengers can each have their own space while the entire family travels together.
Get everything you have ever wanted in a vehicle all at once by purchasing the BWM X1 today.
Hours
Monday

9:00 AM-6:00 PM

Tuesday

9:00 AM-6:00 PM

Wednesday

9:00 AM-6:00 PM

Thursday

9:00 AM-6:00 PM

Friday

9:00 AM-6:00 PM

Saturday

10:00 AM-5:00 PM

Sunday

10:00 AM-5:00 PM