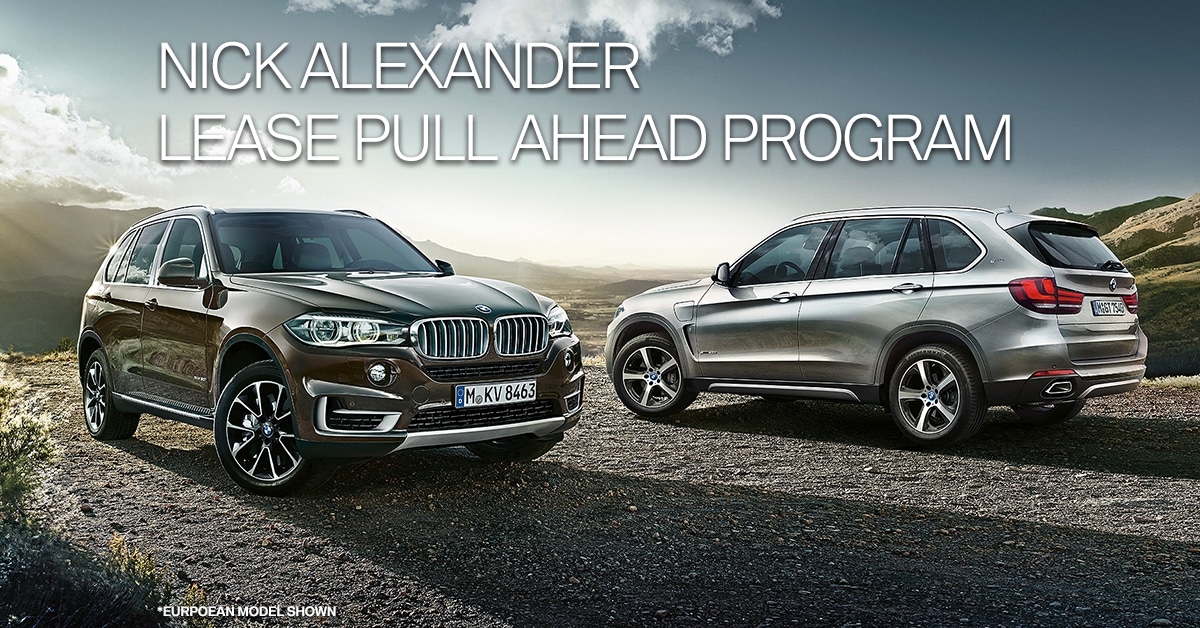 At Nick Alexander, our priority is providing the VIP customer experience you deserve as our valued customer. That's why we are offering a $1,000 Lease End Credit to helps those who have previously leased a BMW through BMW Financial Services end their lease early, without having to deal with pesky cancellation fees. Our Nick Alexander BMW $1,000 off Lease End Charges Promotion allows qualifying BMW drivers who's lease is about to end, up to $1,000 credit toward their new vehicle, so they can hit the road in renewed style!
Whether you're looking to end your lease early to avoid going over your mileage limit, want to lower your monthly lease payment or simply want to upgrade to a newer BMW model, the Nick Alexander BMW $1,000 off Lease End Charges Promotion. is for you. Simply lease your new BMW through Financial Services again, and Nick Alexander BMW will end your current BMW lease and provide up to $1,000 credit toward your new vehicle purchase or lease!
A few things to keep in mind when considering the Nick Alexander BMW $1,000 off Lease End Charges include:
All new BMW models are eligible for this program.
New vehicle lease must be in the name of the original lessee or co-lessee or both.
Nick Alexander BMW will waive last remaining monthly payments up to a total of $1,000 which includes the BMW $350 vehicle turn-in fee.
You must lease a new BMW through BMW Car Financial Services registered in the state of California and must be a California resident to qualify.
Payments already made on a lease account cannot be reimbursed.
Previous payments can't be past due.
Cannot be applied to pre-negotiated deals. Offer only applies to first pre-inspection customers.
You're still responsible for excess wear and use fees, excess mileage fees and any other obligations listed in the lease.
*Offer expires 09/30/2020
Make an Inquiry
* Indicates a required field